Scouts
We have two Scout troops at 3rd Reading.
The Titans troop meet on a Wednesday at 19:00 – 21:00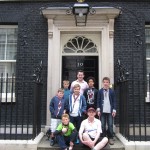 The Zeus troop meets on a Friday at 19:00 – 21:00
At present we have around 100 Scouts. Scouts is for children aged 10.5 to 14.
We pride ourselves on having a very active programme.
This year alone we have 6 overnight trips being planned, with the highlight a trip to Belgium
Other camps lined up include a mackerel fishing trip for the older Scouts, an activity based camp, a night hike and a camp which focuses on Scout skills.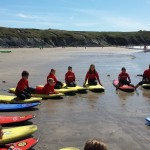 We are quite an informal group and our focus is on a varied programme.
In the past year we have been Dragon boating, Ice Skating, Laserquest, made bracelets, learned about fire lighting, cooked on fires, cooked inside, burnt pancakes , improved our navigation skills, taken part in wide games, cycled, gone on hikes and that's all just for starters.
There is always something going on for Scouts at the 3rd.


Latest News (Scouts)