We are all ready for Easter Camp 2016!!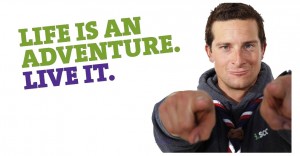 This years camp will be a joint one for both Scouts and Explorers and will be based at Gilwell Park – the headquarters of the Scout Association in the UK.
Transport, food and activities will all be provided, in what promises to be a packed weekend.
We are using the Gilwell tented village, so depending on numbers, most of us wont even have to put a tent up!
The aim is to spend Saturday sightseeing some of the best London has to offer, with a probable visit to a top attraction.
We'll all be experts on the tubes by the end of the day!
And on Sunday, we'll take advantage of some of the fantastic onsite activities that Gilwell offers, before heading back to Reading.
Are you interested?
…
Alas, entries are now closed. Please see your leader if you still wish to attend camp!!