On a sunny weekend, 9 Scouts & Explorers headed up to the big smoke for some old fashioned exploration.
It was a busy itinerary, we camped in a gem of a Scout Campsite in Southall, on Friday evening we took advantage of camping near an Asian community & hit the food shops big time. What an amazing array of food.
Saturday was a long day, leaving our site, at 9am, we headed out for over 12hours of exploration.
1st up, a trip to Downing Street and get our all important pics in front of number 10.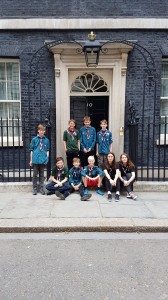 The after a quick Tube ride, we headed to Tower Bridge and walked over, high up over the river.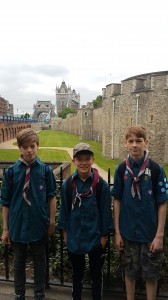 After all that, well time for lunch. We wandered up to London Bridge and into Borough Market. It was crammed, but the food was worth it.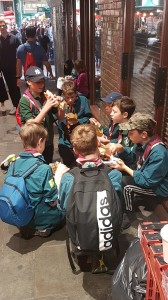 After lunch, it was time for a view, what better way to see London than up the Walkie Talkie building to see the views from the Sky Garden.
Well, its been full on so far, so now for some relaxation, we head to the Serpentine Lido. A great day for a dip.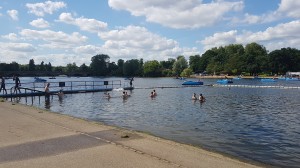 After all that exercise, well it must be dinner time. Where to go?  Chinatown
Finally after a long day, we saw the street entertainers in Covent Garden.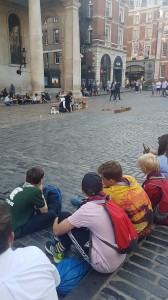 Wow, ok, back to our site in Southall. Long day ,but fantastic.
Sunday , after a quick breakfast, we got in a few hours in the Science Museum.
All in all. A great weekend.